INVITED:
Oleg Khramov,

Deputy Secretary of the Security Council of the Russian Federation

Andrey Krutskikh,

Special Representative of the President of Russia, Director of for International Information Security Department, Ministry of International Affairs

Ernest Valeyev,

1st Deputy Chairman of the Russian State Duma Committee for Security and Anti-Corruption

Konstantin Noskov,

Minister of Digital Development, Communications and Mass Media of the Russian Federation

Fang Binxing,

Chairman of Cloud Security Association (CSA) of China

Tan Sri Dato Seri Panglima Mohd Azum,

Chairman of the Board of Directors of Cybersecurity Malaysia

Natalia Komarova,

Governor of the Khanty-Mansiysk Autonomous Okrug–Ugra
IN FOCUS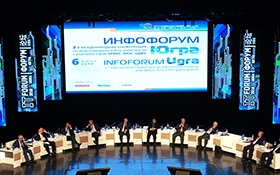 The International Conference on Information Security Infoforum-Ugra was firstly included in the International IT-Forum's program in Khanty-Mansiysk in 2017 by the invitation of the Government of Khanty-Mansiysk Autonomus Region and took one of the main places in its Program. This year the Conferenсe is held for the 3rd time and includes more than 40 speeches and presentations on the most topical issues of Information Security from leading experts
далее »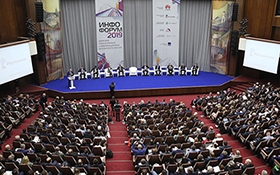 Infoforum is held since 2001. The initiative of launching Infoforum was taken by the Committee of the Russian State Duma for Security and the Security Council of the Russian Federation. Nowadays Infoforum is one of the largest IT-industry forum in the Russian Federation. More than 5000 experts from the Russian Federation and foreign countries attend Infoforum's events annually.
далее »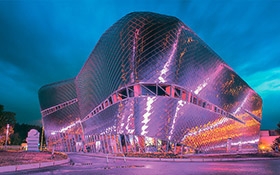 Khanty-Mansiysk city is administrative centre of Khanty-Mansi autonomous okrug (district) of Russian Federation in the West Siberian Plain. The second name of the territory is Ugra. This oil boom town is situated on the Irtysh River near its confluence with the Ob River.
далее »
© 2001 - 2021 НП "Инфофорум",
infoforum.ru
Электронное СМИ, Эл. № ФС77-27767 Минпечати РФ